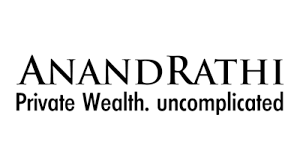 Anand Rathi Wealth Limited
Delhi – www.rathi.com – 30/04/2022
Salary – 4.5 to 5.5 LPA
Company Profile
Anand Rathi Wealth Limited, registered AMFI as a Mutual Fund Distributor, has, since 2002, been in the business of Private Wealth, catering to high and ultra-high net worth individuals (HNIs & UHNIs). We have over INR 32,906 crores of assets under management across 7,082 clients in India and globally. We have over 271 Relationship Managers operating from 11 locations – Mumbai, Bengaluru, Delhi, Gurugram, Hyderabad, Kolkata, Chennai, Pune, Chandigarh, Jodhpur and Noida and we have a representative office in Dubai.
Job Profile & Responsibilities
Financial Planning , Portfolio Strategy and Reporting.
Assisting the RM in making of financial plans for clients.
Reporting the performance of the portfolio on regular intervals and highlight the asset allocation and IRR.
Highlighting to the RM , client wise, how clients actual portfolio are in variance with the strategic plan and actionable to get the portfolio aligned to the strategic portfolio.
Identifying opportunities within the client existing portfolio based on product team recommendations across MFs, Structured Product, Change in the house view on various asset classes, Alternatives.
Support the RM in business development.
Help acquire a database of prospective clients.
Maintain the database of referrals.
Filling up and executing MF transactions of clients, including non-financial transactions (like change of bank mandate).
Filling up and executing SPs transaction of the clients. c. Opening broking / DP account.
Attending to client queries.
Desired Candidate Profile
0-3 Years Experience.
Good Communication Skills.
Excellent People Skills.
Additional Details
An account manager (AM) role is to support the RM in maintaining and building the RM wealth management business. We need someone who is aspiring to be an RM in 2-3 years and build his own book.