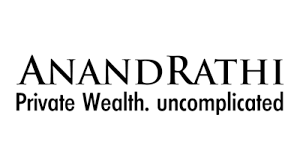 Anand Rathi Wealth Limited
Pune – www.rathi.com – 09/05/2022
Salary – Upto 6 LPA
Company Profile
Anand Rathi Wealth Limited, registered AMFI as a Mutual Fund Distributor, has, since 2002, been in the business of Private Wealth, catering to high and ultra-high net worth individuals (HNIs & UHNIs). We have over INR 32,906 crores of assets under management across 7,082 clients in India and globally. We have over 271 Relationship Managers operating from 11 locations – Mumbai, Bengaluru, Delhi, Gurugram, Hyderabad, Kolkata, Chennai, Pune, Chandigarh, Jodhpur and Noida and we have a representative office in Dubai.
Job Profile & Responsibilities
Assisting the RM in making of financial plans for clients keeping in mind.
Reporting the performance of the portfolio on regular intervals and highlight the asset allocation and IRR.
Highlighting to the RM, client wise, how clients actual portfolio are in variance with the strategic plan and actionable to get the portfolio aligned to the strategic portfolio.
Identifying opportunities within the client existing portfolio based on product team recommendations across MFs, Structured Product, Change in the house view on various asset classes, Alternatives.
Support the RM in business development i.e. help acquire a database of prospective clients & maintain the database of referrals.
Filling up and executing MF transactions of clients, including non-financial transactions (like change of bank mandate).
Filling up and executing SPs transaction of the clients.
Opening broking / DP account.
Attending to client queries.
Desired Candidate Profile
0 to 3 years of relevant experience.
Good communication skills.
Excellent people skills.
Additional Details
For the right AM the firm will provide them the opportunity to become RMs.
Given that AR PWM is very focused in client level portfolio advisory (rather than product selling), it's imperative that the AMs have the required advisory skills and product and market knowledge.
Also given that all our clients are very wealthy and are between 45-60 yrs. it's also imperative that the advisor has sufficient experience and maturity to be able to create the confidence in clients that he / she has the competence to become his wealth manager.
Based on past experience, the AMs will need about 3 years of work experience before becoming RMs.