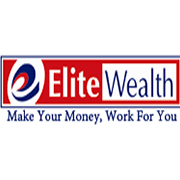 Elite Wealth Limited
Noida – www.elitewealth.in – 20/11/2021
Salary – 3 LPA
Job Title
Assistant Manager – Relationship Management
Company Profile
Elite Wealth Limited, more popularly known as Elite Wealth, is one of today's a wealth advisory and financial services. Elite Wealth offers a wide range of wealth generation solutions to individuals and
institutions based on creative value-investing ideas. Its strength lies in its customer-centric approach and a firm commitment to make your money work for you.
Achieving financial success requires an experienced team, determined leadership, access to the latest information, technology and resources, as well as the ability to anticipate and read changing conditions.
Job Profile & Responsibilities
Responsible for servicing of existing clients.
To develop new relationships to cater financial needs of potential clients.
To understand the financial requirement of the clients and accordingly provide them the best suitable financial product.
To handle client retention through excellent client service.
To actively participate in planning and implementation of new strategies.
To prepare financial reports for the clients as per their requirement.
To prepare corporate presentation.
Preferred Qualifications
Graduate or post graduate.
Desired Candidate Profile
Good Communication skills.
Good financial knowledge.
Adaptable.
He must have his own conveyance (Bike/Car).
Flexible.
Good comment of MS Excel.