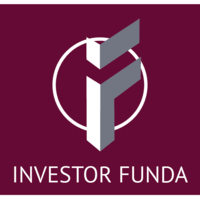 Innowise Wealth Management Pvt .Ltd.
Mumbai – www.investorfunda.com – 16/11/2021
Salary – Upto 3.5 LPA
Job Title
Asst Wealth Manager
Company Profile
Investor Funda is the brand name for Innowise Wealth Management and is an enterprise providing investment & insurance solutions.

Our team is committed to create wealth for its clients based on their needs and requirements to achieve their financial goals.

We believe in sharing authentic investing wisdom and simplifying the world of investing for our clients.

Our advice is backed with in-depth research of scheme performance and due diligence of long term performance of the funds & fund managers.
Job Profile & Responsibilities
Servicing clients to maximize their wealth and accomplish their financial goals.
Engage with clients and create holistic investment plan for optimal asset allocation
incorporating tax optimization, risk management and capital appreciation strategies.
Periodical follow-ups with team for addressing any client query.
Coordinate and support operations, if needed.
Ability to understand correlation between macro, micro, geopolitical and socioeconomic
changes on various asset classes and its impact on investment of clients.
Create network and referral.
Preferred Qualifications
Should be NISM VA Distributors Certification Examination passed /or need to pass during 3 months after joining.
CWM certification is an added advantage.
Desired Candidate Profile
Mutual Fund industry experience of 1 year plus preferable. Exp : 1 to 4 years.