CHARTERED WEALTH  MANAGER (CWM)
Chartered Wealth Manager – CWM® Certification Course
Achieve the highest distinction in the 'Wealth Management' profession – the Chartered Wealth Manager® CWM® Designation.
All you wanted to know about the CWM® Certification Course- Why CWM®, Eligibility Conditions, CWM® Course Duration, CWM® Course Scope in India, CWM® Course Material, CWM® Subjects Covered, CWM® Examination and CWM® Certification Course Fees.
The Chartered Wealth Manager®(CWM®) credential awarded by American Academy of Financial Management USA is held by over 50,000 professionals around the world. The charter gives a strong understanding of advanced Wealth Management Strategies and real-world High Net-Worth Client Management skills.In a world of specialization, no other profession requires such broad, yet in-depth knowledge than that of Chartered Wealth Manager®. CWM®s must not only possess a broad understanding of the financial markets-including concepts, financial system, investment vehicles, loan & debt management, legalities and inter-generational wealth transfer & tax planning and they must also have a strong sense of how to evaluate industries and companies prior to engaging in wealth management. The CWM® Certification Program provides the broad-based knowledge professionals and students of the markets need to manage wealth and maximize return.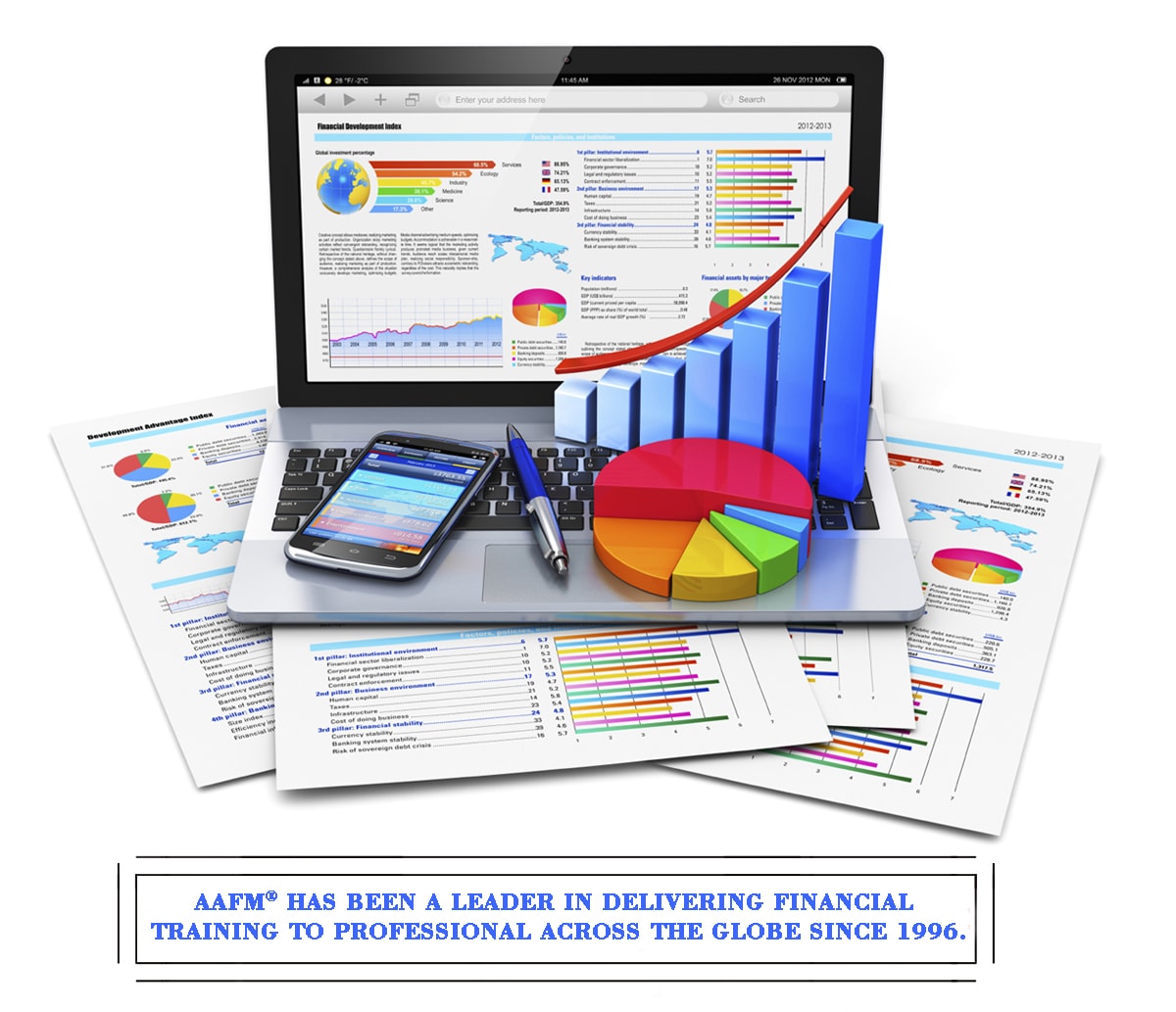 The CWM® Certification Program is a self-study program supported by our Proprietary E-Learning System USA-ACER divided into two levels of exams. Passing these exams wealth management course syllabus along with the assigned projects is one step to becoming a CWM® charter holder.Wealth Managers offer expert advice on issues related to onshore and offshore wealth management including wealth preservation, wealth enhancement, and wealth transfer. The job involves meeting and advising rich and the famous HNI's and Ultra HNI's in Financial Matters and helping these individuals and families in preserving, growing and transferring their wealth. To cater to the growing HNI, UHNI, Expatriate & NRI population, India currently needs close     to  1,00,000 qualified wealth managers. In other words, a student or professionals aspiring for a career in private banking and wealth management has end number of reasons to join a premier certification program like Chartered Wealth Manager (CWM®). There are plenty of opportunities with Banks, Asset Management Companies, Brokerage Houses, Stock Broking Companies and KPO's who are seeking professionals with such expertise. Needless to say a career as a Wealth Manager can prove both challenging and rewarding.
Why CWM® is Right for You?
• Globally Recognized Certification in Wealth Management in more than 150+ countries
• Only Certification with Exhaustive & updated curriculum in the industry
• Awarded directly by American Academy of Financial Management® US
• Get formally trained on concepts learnt through experience
• Global Certification in true sense and no territorial examination required
• Distinguish yourself from the peers
• Build Credibility by Earning the Charter Designation
• Be a part of the fastest growing industry
• Endorsed by leading Corporates of India, Be a recruiters' Choice
• Work Across industry at top profiles
• Accredited By NISM under SEBI RIA Regulations 2013
• Promote yourself as a Financial Doctor and not a Chemist!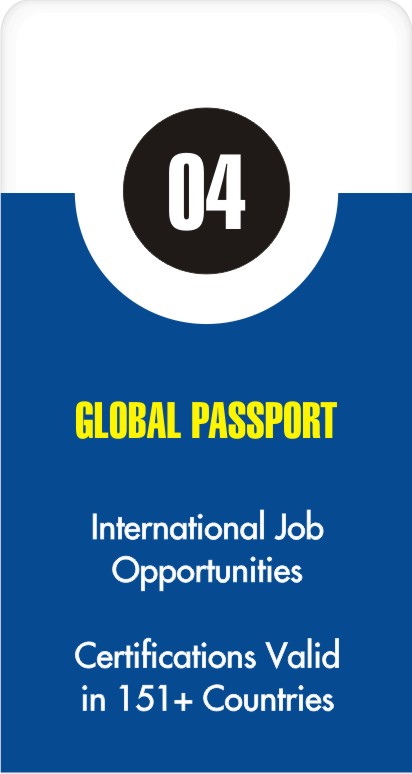 CWM® Certification will help you to :
• Expand your wealth management skills by adopting international best practices.
• Maximize the impact of your client communications and reporting
• Develop a checklist of key applied techniques in wealth management that will remain with you throughout your career
• Deal with the complexities of investing in global markets and develop strategies for managing risk and maximizing returns
• Become an expert in evaluation, diagnosis and planning in working with Super High Net Worth Clients
• To Navigate unforeseen hurdles and ease clients' Investing
• Integrate optimum products and services in your wealth management development strategies
• Understand the client's behaviour and retain them for Generations by using behavioral & relationship management skills.
Want to know if CWM® Certification Course is right for you: Contact Us
Eligibility Conditions to Pursue the CWM® Certification Program
Candidates having cleared the 10+2 Examination are eligible to pursue the CWM® Program but to earn the Charter you need to be at-least a Graduate (any stream). There is no Work Experience Requirement to earn the Charter.
If you are not sure about your Eligibility to Pursue the CWM® Program
CWM® Course Duration
Candidates are required to complete the program within 1 year from the date of registration. Usually a Candidates require 5 Months to complete the program.
Note: Registration is valid for 1 Year. After 1 year the registration can be renewed by paying the renewal fees.
CWM® Course Material
AAFM® Provides complete study material including mock tests and practice exams for the CWM® Program. You get access to our proprietary E-Learning Platform- USA-ACER® (Universal System of America-Assessment of CWM® Exam Readiness). USA-ACER® contains Reading Text, Power Point Presentations, Videos, Quizzes, Unit Tests, Level Mock Exams to help you master the educational requirements of the CWM® Program.
Hard Copy of Text books is also available on payment.
Note: Your USA-ACER® System Access is Valid till your registration period.
Want to know more about sufficiency of CWM Course Material:
CWM® Course Subjects
The CWM® Course consists of 2 Levels covering Wealth Enhancement, Wealth Protection and Wealth Transfer aspects of Wealth Management. The Candidates learn both Onshore and Offshore Wealth Management and master all asset classes including Real Estate, Equity, Debt and Alternative Investments.
Level 1 Foundation Level

Level 2 Advanced Level

Unit 1 : Concept Of Wealth Management
Unit 1 : Equity Analysis
Unit 2 : Indian And Global Financial System
Unit 2 : Alternative Products
Unit 3 : Measuring Investment Returns
Unit 3 : Real Estate Valuation And Analysis
Unit 4 : Managing Investment Risk
Unit 4 : Behavioral Finance
Unit 5 : Investment Vehicles
Unit 5 : Relationship Management By A Wealth Manager
Unit 6 : Role Of Wealth Management In Banking
Unit 6 : Loan & Debt Management
Unit 7 : Legalities In Wealth Management
Unit 7 : Portfolio Management Strategies
Unit 8 : Tax Laws
Unit 8 : International Tax And Trust Planning
Unit 9 : Life Cycle Management
Unit 9 : Wealth Management Planning
Unit 10 : Intergenerational Wealth Transfer & Tax Planning
Unit 10 : Advanced Wealth Management
Want to know more about What you will learn in CWM® Certification Program?
CWM® Course Scope in India
Wealth Management jobs are expected to grow by 14%, double the 7% growth outlook across all locations, according to Bureau of Labor Statistics USA.
Wealth management is the new buzzword in Financial Services Sector
Demand for private bankers in India has surged in recent times with the emergence of new millionaires and burgeoning pools of shrewdly invested money in growing asset classes.
This is making wealth management the most sought-after profession within the financial services sector where a top banker managing an active investment book in excess of Rs 4,000 crore can consistently earn a total annual compensation of Rs 3-4 crore.
Compared to this, investment bankers see compensation fluctuating every year in line with deal income.
There are more than 2,500 established private bankers in India, with 200 of them managing over Rs 1,000 crore, according to estimates by Vito India, a leading executive search firm.
Most wealth management firms increased their headcount last year, anticipating larger business volumes in the future.
Indian wealth managers earn as much or even more than global counterparts — as much as 20-25% of revenue generated against 12-18% internationally, according to Times of India.
Want to know more about sufficiency of CWM® Certification Scope in India,
How to Become a Chartered Wealth Manager?
CWM® Examination
1. Single Exam for each level.
4. Passing Criteria: Minimum 50 %
2. Professionals having more than 3 years
5. NSE Academy Centres & Pearson Vue Centres Globally – Throughout the Year (365 Days)
3. Examination Pattern: Multiple Choice Questions
6. Examination Centre: More than 5000 Centers Globally & 300 in India
Want to Find out the nearest Exam Center to You: Click Here
Explore Wealth Management like never before.
Get in touch with us