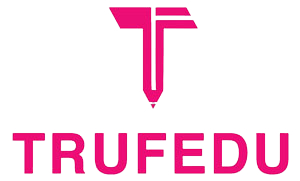 TRUFEDU
PAN India – www.trufedu.com – 12/11/2021
Salary – 9 to 12 LPA
Company Profile
Trufedu has been set up with the objective of creating the largest and most valuable platform for financial services serving a client base of financial institutions, corporates, small enterprises, and individuals that lack efficient access to financial services.
Job Profile & Responsibilities
Train & Motivate all the Financial Counsellor and guide him to achieve all the business number for the month. Along with that you have to achieve your own target with
complete ownership of Sales, Operations and allied branch functions with Financial
Planning for Clients.
Responsible for achieving Sales for wealth solutions, acquiring HNI/UHNI(its
an individual role).
Solutions: Mutual fund, Insurance, and other Wealth products along with Loan Book.
Acquisition of new HNI & UHNI Clients.
Ensure right- selling by all team members through regular training & product
Knowledge.
Ensuring Compliance with regulations.
Preferred Qualifications
Graduate / MBA or C.A.
AMFI certification compulsory within three month of joining.
CWM certification is an added advantage.
Desired Candidate Profile
Excellent Team Management & Leadership Skills, Should be having a pleasing & smart personality.
Key account management skills.
Should have an eye for detail product knowledge.
Market knowledge / extensively networked.
Min 5 Years of relevant experience.
Additional Details
This position holder will be responsible for managing key relationships and ensures business development across all distribution segments and manage Corporate & SMEs at all branch locations of the Cluster.
Will play a strategic role in the future growth and expansion of the organization.