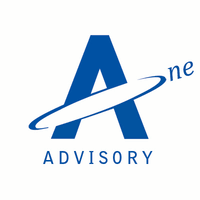 A One Advisory
Kolkata – www.aoneadvisory.com – 25/12/2021
Salary – 3.5 to 4.5 LPA (Fresher); Based on current CTC (Experienced)
Company Profile
A One Advisory was set up in 2014 with a vision to provide comprehensive support to businesses in the credit rating process. Our team has helped assign appropriate ratings to more than 500 renowned corporates. Our clientele include leading corporates from diversified sectors such as Real Estate, Infrastructure, Mining, Iron & Steel, NBFC, Textile, Paper, Jute, Retail, Food, Plastic, Media among others.
Job Profile & Responsibilities
Analysis of Balance sheet, Profit and loss Statement, Cash Flow statement and Notes to Accounts.
Deep understanding of the Financial Statement of the company. Entering the financial statements ( Balance Sheet/ P&L/ Cash Flows/Projections) into spreadsheets.
Understand and analyse Financial Ratios, Liquidity Position, Business operation and overall performance of the company with respect to the industry performance.
Assisting the senior rating analyst in preparation of rating note.
Conducting Peer Comparison.
Conducting industry research.
Preparation of powerpoint presentation mentioning about the company, management and other relevant information.
Routine work involving follow up for data, acceptance, analysis of bank statements etc.
Preferred Qualifications
Graduate/Post Graduate/MBA
Desired Candidate Profile
Excellent knowledge of English & Hindi.
Excellent communication and interpersonal skills.
1-3 yrs of similar experience or other finance/banking experience.
MBA fresher can also apply.