There are a number of professional certification programs available for finance professionals, which can help them acquire necessary industry skills to perform at a higher level and enhance their professional growth. In the course of this article, we will analyze and compare two of the leading certification programs to understand their relative merits and advantages they afford for modern financial advisors and industry professionals.
Let us first try to understand the basics of CFP® and CWM® before delving deeper into the specifics of CWM Vs CFP comparison and key differences.
What is CFP®?
CFP® (Certified Financial PlannerTM) is a course offered by the Financial Planning Standards Board Inc., USA. The certification is designed with a view to offering expert knowledge of financial planning and allied areas for professionals handling client investment, tax and insurance planning. This certification program offers advanced knowledge of financial planning tools and techniques to perform at optimal levels in a fast-changing industry.
What is CWM®?
CWM® (Chartered Wealth Manager) is one of the premier designations offered by the AAFM® (The American Academy of Financial Management®), USA. This certification is developed with a view to offering expert knowledge of wealth management, estate planning, investment planning and related areas of knowledge. CWM® covers several key financial disciplines and treats wealth management as a bouquet of services targeted for professionals advising wealthy clients and especially HNWIs.
Why Choose CFP®?
Pursuing a CFP® certification can be a valuable step for those who work in financial planning, especially those who want to offer their clients a comprehensive financial solution. A CFP® certification can enhance a candidate's talent and knowledge in financial management and enable them to guide their clients on estate planning, investment planning, tax planning, insurance benefits, legal restrictions, and financial laws.
CFP® certification also prepares candidates to interview clients about their finances, income, and expenses to prepare a customized financial plan that aligns with their long-term and short-term goals. This plan includes executing the plan and monitoring its outcomes, ensuring that the client's financial objectives are met.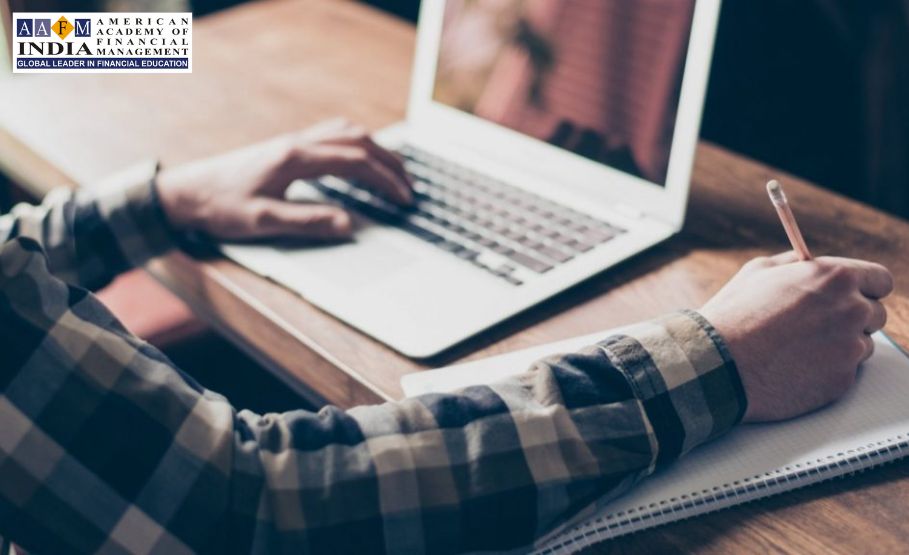 Why Choose CWM®?
On the other hand, pursuing a CWM® certification can benefit those who work in portfolio and asset management roles. This certification can boost their career prospects by developing their skills in assessing the value of listed companies, managing financial estates, balancing the risks and returns of assets, identifying market opportunities, understanding market products, handling asset allocation, and managing clients.
A CWM® certification can provide opportunities for professionals to continue working in their current organization or switch jobs. Additionally, they can start their own business after completing the certification. The certification offers unlimited potential to develop skills and knowledge in portfolio and asset management.
In conclusion, both CFP® and CWM® certifications offer benefits to professionals in the financial industry. A CFP® certification is suitable for those interested in financial planning, while a CWM® certification can help those in portfolio and asset management roles. By pursuing these certifications, professionals can enhance their knowledge, skills, and career prospects.
CWM Vs CFP Comparison Table
Section
CFP® (Certified Financial PlannerTM)
CWM® (Chartered Wealth Manager®)  
Certificate Offered by
Financial Planning Standards Board Inc., USA
American Academy of Financial Management (AAFM®), USA
Exam Levels
Single-Level Exam. A candidate is required to write two 3-hour exams in a single day.
It consists of two levels:

1. Foundational Level

2.  Advanced Level

Course Duration
The certification can be completed from within 6 months to 2 years.
Both levels must be completed within 6 months to a maximum time limit of 3 years.
Project Work
There are no project/assignment requirements to earn CFP® certification.

Candidates are required to complete 2 Projects/Assignments to earn CWM® certification.
Curriculum
Knowledge Areas Covered:

Principles of Financial Planning

Ethics & Professional Conduct

Risk Management

Insurance Planning

Tax Planning

Retirement Planning

Estate Planning

Investment Planning

Knowledge Areas Covered:

Indian and Global Financial Systems

Investment Products

Fundamentals of Wealth Management

Banking in Wealth Management

Risk Evaluation & Management

Portfolio Management

Business & Succession Planning

Estate Planning

Alternative Investments

Equity Analysis

Global Presence
CFP® Certification is available in 27 countries across the globe with a global CFP® professional community of 213,000+ by the end of 2022.
CWM® certification is available in 151+ countries around the world with a global community of 50,000+ CWM® Charter Holders and 300,000+ professionals certified by AAFM internationally.
Global Certification
CFP® is awarded by FPSB India and is recognized only in India. Candidates are required to clear additional examinations to work in any other country.
CWM® is directly awarded by AAFM® USA and is accepted in more than 151 countries without need for any further territorial examinations.
Career Roles
Popular work profiles CFP® Certified Professionals are working in:

Financial Manager

Retirement Planner

Risk manager

Insurance & Tax Planner

Estate Planner

Independent Financial Advisor

Popular work profiles CWM®  Certified Professionals are working in:

Financial Analyst

Wealth Manager

Private Banker

Asset Manager

Market Analyst

Financial Controller

Portfolio Manager

Independent Financial Advisor

Estate Planner
CWM Vs CFP: Making the Final Choice
The decision of whether to pursue a CFP® or a CWM® certification will ultimately depend on your specific financial needs and goals. When it comes to choosing a finance certification that specializes in wealth management, the Chartered Wealth Manager (CWM®) certification is an excellent choice. While the CFP® (Certified Financial PlannerTM)  certification focuses on personal financial planning and advising for individuals, CWM®  is geared towards managing wealth for high-net-worth individuals, families, and corporations.
If you plan to work with overseas clients or be a part of a global professional network, you certainly have an advantage with CWM® as a truly global certification. Furthermore, the CWM® certification offered by AAFM® India provides support and resources to help professionals succeed in their careers as wealth managers. As a globally recognized organization, AAFM® India ensures that its members maintain the highest standards of professionalism and ethical conduct.
If you're looking that provides a strong foundation in investment management and risk management and also covers all the knowledge areas that fall within the ambit of wealth management, then CWM® may be the best choice for you.
Summing It Up:
In conclusion, while both the CFP® and CWM® designations indicate a high level of expertise and professionalism in the financial planning industry, the CWM® may be the better choice for individuals looking to provide more comprehensive and personalized advisory services to wealthy clients. Unlike the CFP®, the CWM® designation emphasizes the integration of all aspects of an individual's financial life, including tax planning, estate planning, and risk management. Additionally, CWM® professionals are trained to provide tailored solutions to meet the unique needs of each client. Ultimately, those looking for a holistic approach to wealth management may find that the CWM® designation aligns more closely with their goals and priorities.
Ultimately, this careful comparison of CWM Vs CFP should help you make the choice depending on your career goals, interests, and the type of financial advising you want to specialize in. It's important to research and weigh the options carefully before making a decision.