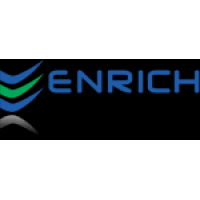 Enrich Financial Solution Pvt. Ltd.
Chennai, Bangalore – www.enrichbroking.in – 25/11/2021
Salary – Based on current CTC
Job Title
Dealer – Stock Market
Company Profile
Enrich Financial Group was started in 2008 as a unit and became a success with its customer-centric approach, transparent business practices and with hardcore professionalism. It was incorporated in the year 2013, with the backup of a strong marketing and technical team. We established a strong presence in South India and acquired a name of TRUST through Commodity Broking Business.
Job Profile & Responsibilities
Advising clients with regards to their Investment in Commodity/Equity Market.
Advising clients with requisite information regarding the market condition and any company specific information required by them.
Advising client based on Research report.
Should be responsible to provide complete financial advisory services to clients and manage their portfolio.
Responsible to generate brokerage primarily through advising clients on their portfolio.
Responsible to acquire new Clients from the Market.
Develop and maintain a long-term relationship with clients and maintain a high level of retention of client base.
Preferred Qualifications
Graduate or post graduate.
NISM-8 Certification is an added advantage.
Desired Candidate Profile
Candidate should have dealing (Either Commodity or Equity Dealer) experience of min 1 year.
Strong product knowledge and understanding of capital market.
Hindi speaking is must and should be flexible to work in any shift.