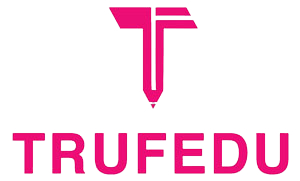 TRUFEDU
PAN India – www.trufedu.com – 11/11/2021
Salary – 4 to 6 LPA
Job Title
Relationship Manager
Company Profile
Trufedu has been set up with the objective of creating the largest and most valuable platform for financial services serving a client base of financial institutions, corporates, small enterprises, and individuals that lack efficient access to financial services.
Job Profile & Responsibilities
Responsible for achieving Sales of subscription and provide right
solution to client through wealth products, acquiring HNI/UHNI.
Solutions: Mutual fund, Insurance, Legal, Tour Advisory, CMG Funding,
PMS and other Wealth management products along with Loan
Acquisition of new HNI & UHNI Clients.
Ensure right- selling by all team members through regular training.
Ensuring Compliance with regulations.
Preferred Qualifications
Graduate/BCOM/ MBA or C.A
CWM certification is an added advantage
Desired Candidate Profile
Confident & Assertive
3 years of relevant experience
Good Communicational skills abilities and pleasing personality
Negotiation Skills
Ability to motivate and manage team/People Management
Additional Details
Customer Relationship Management with complete ownership of Sales of subscription,
Operations and Financial Planning and Wealth Management for Clients.
This position holder will be responsible for managing key relationships and ensures
business development across all distribution segments and manage Corporate &
SMEs at all locations of the Cluster.