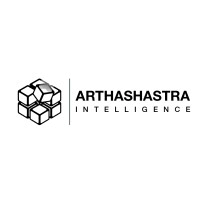 Arthashastra Intelligence Databases Pvt. Ltd.
Hyderabad – www.aidatabase.in – 05/04/2022
Salary – 3.6 to 4.2 LPA (Negotiable on the basis of experience and skills) 
Job Title
Economic Analyst
Company Profile
Arthashastra Intelligence Databases Pvt ltd is an economics and finance data company. We specialize in data products, dashboards and consulting in this particular domain. Our vision is revolutionize the way all business's search, visualize and analyze data. For India's data intelligence needs, Arthashastra Intelligence will become the one to rely upon.
Job Profile & Responsibilities
Extract data from unorganized economic, socio-economic, and financial databases using Python.
Use advanced econometric models to perform analysis and forecasting for various research studies.
Develop content for articles on AI database blogs on the topics related to economics and finance.
Help design and manage economic research projects.
Preferred Qualifications
Master's Degree in Economics or equivalent is a prerequisite.
Desired Candidate Profile
Are immediately available for work, preferably in-office.
Must hold knowledge in Python, SQL and Data Visualization.
Additional Details
We are looking to hire Economic Analyst to help us economic modelling. The Economic Analyst should be well versed with economic and socio-economic data and should have previously worked with data from MOSPI, Annual Survey of Industries, NSS data or any unit level dat. The Economic Analyst will help the team Arthashastra Intelligence to clean, process and extract data needed to generate IO tables. We require individuals who have the ability to get work done, with working knowledge of programming languages such as Stata, R and/or Python.