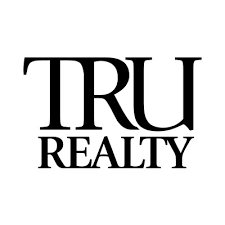 TRU Realty Pvt. Ltd.
Mumbai – www.trurealty.in – 15/11/2021
Salary – 15 LPA
Job Title
Financial Analyst
Company Profile
TRU Realty is a new age Technology driven Real Estate services company. It is the confluence of expert minds across all aspects of real estate development and technology, who have united for a mission of transforming real estate.
Job Profile & Responsibilities
Create financial models to evaluate potential new development or investments opportunities. Models include project and portfolio level performance and structured finance.
Required to undertake financial modeling for valuation estimations of various projects and to prepare reports / presentations on the findings of the valuation study undertaken.
Responsible for valuation workings based on Direct Capitalization, Income Approach, Direct Comparison Approach, etc.
Undertake Financial Feasibility Analyses, Market Analyses, Techno-economic Viability Studies, Due Diligence Exercise, etc.
Conducting Competitor analysis, developing understanding around its business model, and sharing the same with higher management.
Analysis of the project from the perspective of risk, investment.
Evaluate projects and review the viability of the financial ratios.
Financial Planning, Budgeting and Business Proposals.
Create financial models to evaluate property investment exit strategies with operating costs/revenue and income streams.
Support the function with financial models and analysis.
Update financial models with actual data to evaluate investments.
Assist with the preparation of multifamily applications for financing.
Perform market research to determine/verify a project's economics and to verify assumptions used in models.
Identify economic/general issues with potential economic impact.
Work with Development Associates to resolve development issues.
Assist with acquisition due diligence.
Assist with physical due diligence (including review of contracts, preparing the budgets, gathering the consultants) of potential acquisitions.
Perform rental rate analysis. Cultivate broker relationships for market information.
Perform special projects/analysis for the principal executive.
Summarize and present findings and recommendations succinctly.
Preferred Qualifications
CA, MBA (Finance), CFA 2+ years of experience in Ratio Analysis, Financial Analysis and Budgeting, Financial Planning, Analysis and Projection.
Desired Candidate Profile
Minimum 2 years of experience in a dynamic, fast paced environment and presently handling digital marketing.