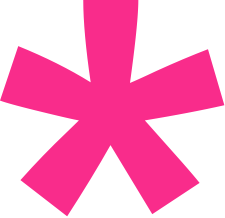 GA Capital Management
PAN India – www.gacap.com – 02/08/2022
Salary – 3 to 6 LPA
Job Title
Relationship Manager
Company Profile
Gayatri & Aditya group of companies (GA group) started with GA Capital Management based out of small home office in 2018. Now GA group has over 300 employees and over 14 branches across India and growing. At GA group we believe, business is an art. Creativity and conviction are the brushes to paint a masterpiece.

We are committed to helping businesses become leaders of their industries with the integrity and authenticity we bring in all our interactions.
Job Profile & Responsibilities
To Acquire HNI and Ultra HNI Customers and build relationship with existing Customers.
Identify customer needs and provide them with right financial planning assistance and asset allocation with the help of our Investment Advisory services.
To research, investigate and update themselves on available investment opportunities/financial market trend to determine whether they fit into clients- portfolios.
Prospecting and identifying new leads and pitching to the clients.
Establish and support the company's stock partnership and accomplish sales targets from different channels.
Maintain strong working relationships with the stock representatives for the acquisition of new investment customers.
Concentrate on acquiring and onboarding of HNI customers to build incremental AUM.
Build and extend relationship with the existing customers to get an incremental share of their holders.
Desired Candidate Profile
2-15 yrs in equity markets.
Strong understanding of the Capital Markets & Knowledge of Mutual Funds, Insurance, Equity, Debt Markets.
Good Communication in English and Regional/local language (must).
Willingness to achieve sales targets.
Ability to network & build long-term professional relationships.
Additional Details
Representing the organization to the target audience. You will make sure that the organizational footstep in the market is outstanding and in revolve generate sales and revenue by utilizing excellent, in-depth knowledge of company products & services.