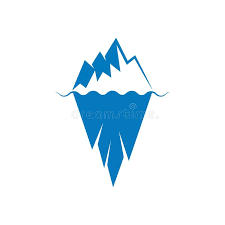 Iceberg Investments
Mumbai – www.iceberginvestments.com – 22/12/2022
Salary – 2.1 to 3 LPA
Company Profile
At Iceberg, we have been servicing our clients for Mutual Funds and Insurance requirements. We improve people's financial life. We help people become wealthier by investing their money in the best investment products and secure them from any financial loss due to untoward events through adequate insurance. Currently we are managing wealth of 300 families all over Mumbai and a few are from outside India as well. Once a family becomes our client, we manage their entire investment portfolio. The work involves managing client's investment and insurance requirements and tracking all their investments. We do yearly review of the investment portfolio and insurance requirements. Every year, their financial goals are reviewed and the investment is aligned to achieve each of their planned financial goal.
Job Profile & Responsibilities
Conducting meetings with new clients (physical at client's place and/or virtual) and
understanding their complete requirement.
Understanding client's risk profile and recommend products.
Maintaining client's confidential data in Excel sheet.
Help client to prepare annual Budget of their Cash Flow
Providing guidance to clients on optimizing their tax outgo.
Analyzing client's existing Investments and Insurances and recommending better ones.
Suggesting Investments as per Client's medium term and long term goals.
Explaining client pros and cons of various investment and insurance products.
Implementing clients Financial Plans.
Executing and maintaining transactions through online platforms.
Monitoring and tracking client's financial goals and recommending changes based on tactical analysis.
Study various mutual funds and compare their performances.
Analyzing performance of clients MF portfolio and suggesting alternative mutual funds.
Annual review meetings with clients (physical as well as virtual).
Preparing and maintaining minutes of client's meeting.
There is no sales related work. The work is 100% desk work and is within the office itself. Travelling is limited to client's place only.
Preferred Qualifications
Graduate/Post Graduate.

CWM certification would be an added advantage.

AMFI Certification for MF Distributor/MF Advisor is must.
Graduate in finance field and also CFP Certification both are a must for this position.
Good mathematical ability is a must.
Desired Candidate Profile
Proficiency in spoken and written English is must.
Neat hand writing is required.
Experience in filling up application forms manually is preferred.
Work experience of ONLINE transaction is added advantage.
Advanced knowledge of MS Excel with all formatting techniques and use of Pivot table and various formulae and functions is added advantage.
Good knowledge of MS Word and formatting techniques.
Should be able to draft emails to clients in response to their queries.
Knowledge of filling up forms of PAN Card, Mutual Fund or Insurance is preferred.
Candidates who have studied in English medium throughout and fluency in English is a must.
Additional Details
Ideal candidates would be the one having at least 2 years of work experience as a Para-Planner in Mutual Fund industry and having reasonable knowledge of back-office operation of Mutual Fund industry.