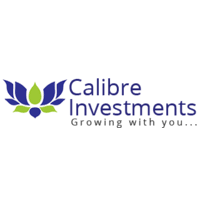 Calibre Investments
Delhi – www.calibreindia.com – 17/12/2021
Salary – 1.6 to 2.7 LPA
Job Title
Operations Executive
Company Profile
We are an organisation specialising in Personal Financial Management. Our model is to serve from the front and we take full responsibility for our efforts. We consider continuous and in-depth research as a key factor for success.

We offer a progressive planning practice that differentiates itself by being disciplined, well researched and profitable. We are a privately owned company and therefore core decisions regarding our processes and practices start at the grassroot level; ensuring that all angles are covered in the decision making process.
Job Profile & Responsibilities
Be in charge of investment process of various products at Calibre Investments.
Carry out investment in mutual funds, bonds, fixed deposits, post office schemes and other investment products from time to time.
Maintain records of all transactions done in both offline and online modes.
Ensure the availability of investment forms of all types of investment products.
Ensure follow up on investments done and send the statements, summary of investments, etc, along with welcome letter to clients.
Ensure that the process of investment is smooth and error-free.
Manage the outdoor jobs by using services of runner / courier service for deposit of investment cheques/insurance cheques/FD and other similar issues, tax department etc.
Maintain online and offline files of clients.
Keep records of all transactions done through Calibre Investments done.
Answer emails and queries pertaining to service issues of mutual funds and other investments.
Attend to client in the absence of Investment Advisor.
Marketing of investment and insurance products.
Ensure that Investwell Mint is updated at all times. Follow up with Investwell in case of any discrepancies in the portfolios or mismatch of data. Weekly reconciliation of the AUMs.
Keep a record of transactions carried out through the NSE portal in Google Sheets and follow up till the transaction is completed. Coordinate with NSE.
Send investment portfolio to clients on request.
Maintain office Petty Cash system and provide weekly updates to management.
Preferred Qualifications
Graduate or Post Graduate.
CWM Certification preferred.
Desired Candidate Profile
This is an entry level position.
Freshers can apply.