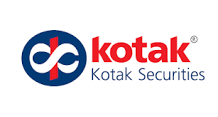 Kotak Securities
Kolkata, West Bengal – www.kotaksecurities.com – 15/02/2023
Salary – Based on current CTC
Company Profile
Kotak Securities is one of the oldest and trusted equity brokerages in India, established in 1994. As a subsidiary of Kotak Mahindra Bank Ltd., we provide our customers with opportunities in the capital markets, smart technology, and useful insights to make successful investments. Our dedicated in-house research division publishes various sector and company-specific studies that offer analysis of stocks, helping investors to make his informed decisions. As a growing firm, we constantly strive to innovate our technology platforms and give the best of services which includes trade Free Youth for under 30 years encourages youth to get a better hand in the market by saving brokerage across all segments and for people above 30 years, our Trade Free Plan gives additional benefits on trading like saving brokerage on certain segments.
Job Profile & Responsibilities
To ensure active management of clients & achieve the target  active AUM.
To be responsible for identifying customer needs, assessing their risk appetite and providing them investment options.
To provide regular updates to the clients regarding the market changes and subsequent changes to the portfolio.
To achieve healthy revenues without compromising on clients profitability.
To have clear focus on client mining.
To conduct regular Client Meetings & update the same in the meeting tracker.
To attain maximum reach of investment ideas/stock calls initiated, understanding of Annual reports.
To do new client acquisition, build new relationships and increasing depth in existing relationships.
To sell Third party products.
Keep abreast of the market news, financial trends and current affairs.
To attend post result concalls, analyst meets for improved client servicing.
Prefered Qualifications
Post graduate.
CWM® Certification.
Desired Candidate Profile
Overall experience of 4- 6yrs.
Should be an excellent individual performer with minimum 1 year of team handling skills.
Should be a result oriented, self – starter, proactive, strong motivator & collaborative.
Focused on team cohesion, dynamics & constantly improve quality of performance.
Should possess strong networking & relationship building skills.