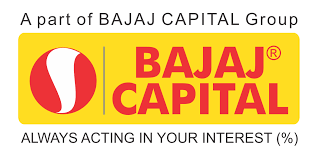 Bajaj Capital
Kolkata, Bhubaneswar, Guwahati, Dhanbad, Begusarai and Patna – www.bajajcapital.com – 02/04/2022
Salary – Upto 6 LPA
Job Title
Relationship Manager
Company Profile
BajajCapital is India's premier investment services group engaged inter-alia in the distribution of mutual funds, insurance, fixed deposits, bonds, loans et al.
Job Profile & Responsibilities
The purpose of this role is to acquire new clients and increase engagement of existing client by providing complete financial planning solutions to them basis their risk and reward appetite keeping in mind the revenue targets of the branch.
Conduct daily sales calling with prospective new clients and identify their needs. Provide and develop solutions and suggest schemes to clients basis their requirements and goal.
Conduct timely and regular follow ups with the clients and tag them on broadcasts and new articles.
Increase client database by meeting new clients and taking references from the existing ones and hence build AUM and AUA for the branch.
Review and diversify existing client portfolio on a regular basis and provide guidance accordingly.
Achieve financial goals of the clients through various product line like LI, MF, FI, GI and other liabilities products.
Update and cross – sell products and services to existing clients and update them about the primary and secondary market trends.
Ensure regular connect with pending leads/references.
Preferred Qualifications
Should be CFP/CWM certified or PG Diploma in Banking & Insurance.
NISM VA certified.
Desired Candidate Profile
1-5 years (Must have experience in wealth/portfolio management, financial planning or investment advisory in at least one of the following products: Mutual Funds (MF), Life Insurance (LI), General insurance (GI), Health Insurance, FD, Liability Products, SIP).