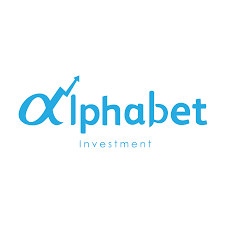 Alphabet Investment
Mumbai – Alphabet Investment – 06/12/2021
Salary – Based on current CTC
Job Title
Relationship Manager – Sales
Company Profile
Alphabet Investment is a Wealth Management Firm specializing in investment for NRI's and HNI's. The company was founded in 2014 by Pratik Dodhia, who is the founder and CEO.
We at Alphabet Investment believe that transparency and unbiased advice are the bedrock of Financial Advisory. As accredited fiduciaries/advisors we are committed to helping our investors and their families achieve financial freedom through comprehensive goal-based planning. Keeping the client's interest at core helps us maintain an unbiased, objective outlook towards value and wealth creation.
Job Profile & Responsibilities
On boarding of new funds through acquisition of new preferred NRI / HNI / Ultra HNI Clients.
To provide exceptional service to existing clients, deepening relationships and investments from them.
Acquiring new clients through multiple channels like e-mail marketing, networking, IAP's and calling.
Prepare financial plans for clients to take them to a goal based approach for their investment.
Conduct Portfolio reviews for clients taking into consideration current economic scenario, client risk profile and rebalancing portfolio as per asset allocation requirements.
Preparing MIS and creating relevant reports.
Preferred Qualifications
Graduate / Post Graduate.
Preferable Qualification: CWM/ CA / CFA / CFP / MBA (or pursuing the same).
Desired Candidate Profile
Candidate must have excellent communication and presentation skills.
Candidate must be a team player and work well in a collaborative environment.
Good knowledge of MS Word, Excel & Powerpoint are desirable.
Candidate must be a self-starter and have the ability to think out-of-the-box.
Strong interpersonal and collaborative skills.
Ability to get things done in a dynamic and fast paced environment.
Strong commitment to continuous professional development and improvement of oneself.
Sales experience in financial services or product preferred.
Knowledge on Mutual Funds, PMS, AIF, Structured products will be preferred.
Additional Details
We at Alphabet Investment, are looking for a dedicated individual. The ideal individual must be able to interact with clients and possess knowledge of the financial markets. The individual must be excited to work with a Wealth Management firm while always keeping the needs of the client first.