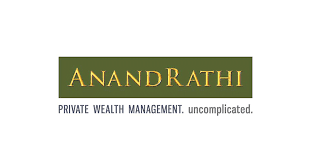 Anand Rathi Share and Stock Brokers Ltd.
Kolkata – www.rathi.com – 17/11/2021
Salary – Upto 14 LPA
Job Title
Sr. Relationship Manager
Company Profile
Inaugurated in 1994, Anand Rathi is one of India's leading full services financial services firm covering the entire gamut of investors and offering services such as Wealth Management, Investment Banking, Corporate Finance & Advisory, Brokerage & Distribution in a vast sector of Equities, Commodities, Mutual funds, Structured products, Insurance, Corporate deposits, Bonds & Loans to Institutions, Corporations, High-net-worth individuals and Families.
Job Profile & Responsibilities
The Sr. Relationship Manager will be Responsible for Acquiring Preferred clients (Affluent & Super Affluent).
Maintaining client relationships and generate AUM from preferred clients.
Advising Affluent & Super Affluent clients on their Investments and managing their
overall financial portfolio and deepening the wallet from existing clients .
Track the Affluent & Super Affluent Client segment in the market for new client
acquisition.
To research, investigate and update themselves on available investment
opportunities/financial market trend to determine whether they fit into clients
portfolios.
To coordinate with product and research team (Centralize CFP Team) for taking
investment decision for the clients.
To conduct and assist in organizing seminars, workshops and other business
development activities.
Preferred Qualifications
An MBA/PGDM – (Finance/Marketing) Degree holder or focused education in Financial planning/Wealth Management.
Desired Candidate Profile
Minimum 5 to 8 yrs in handling HNI Relationship, Sales & Financial Planning of HNI Clients from BFSI sector with good business / market knowledge.
Having experience of handling
HNI Client Acquisitions and Relationship Management & service.
Handle and manage clients with a minimum Investment amount of Rs 1 Cr and above.
Ability to inspire trust and confidence in clients.
Ability to engage clients in meaningful conversations about their finances and take
active interest in their financial well being.
A thorough understanding of financial markets, their behavior, movements and
expectations with respect to market.
Ability to process several inputs provided by research team and other sources and apply them to the specific context of several clients – thus generating insights for clients .
Good oral and written communication skills with clarity of thought, speech and
expression.
Good interpersonal skills .
Good Analytical Skills .
Additional Details
The Sr. Relationship Manager-Wealth is the ultimate face of the business as (s) he is going to be the final point of contact with the client. (S)he would be responsible for acquiring High Net Worth relationships and managing & retaining such relationships by delivering the best standards of services. (S)he would be expected to establish strong ties with them by designing & implementing their financial plans; and then by ensuring that they receive and execute on the right advice.