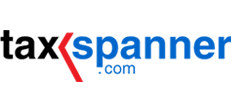 TaxSpanner.com
Delhi, Mumbai, Bangalore, Chennai – www.taxspanner.com – 04/07/2022
Salary – 4.8 to 6 Lpa
Job Title
Sr. Wealth Manager
Company Profile
TaxSpanner is India's largest and most trusted website that offers online preparation and filing of individual Income Tax Returns (ITR). Established in 2007, TaxSpanner is based out of New Delhi and Bangalore. Since then, it has grown to build the largest customer base in this market segment. TaxSpanner has been registered with the Income Tax department of the Government of India as an e-return intermediary. SSL encryption is used to ensure that your information is highly secure. Consistently ranked as the best online tax preparer (by Money Today in 2009 and by Mint in 2010), it is recommended by top employers to their employees for compliance, confidentiality and ease-of-use. TaxSpanner has the right mix of expertise in Finance and Information Technology, enabling it to deliver cutting-edge and innovative enhancements in its solutions. It is an Indian Angel Network investee company, mentored by key investors.
Job Profile & Responsibilities
Generate new business to achieve defined sales targets.

Build and deepen relationships with existing tax filing Customers to achieve increase in share of wallet and revenues.

Provide professional customer service to achieve a high percentage of customer wallet share and satisfaction leading to client retention and growth.

Ensure ongoing self-development.

Manage the portfolio to de-risk against attrition and achieve stability of book.

Manage the key performance indicators at the highest level.

Achieve the Targets set in terms of product mix – TOGO.

Achieve best in class productivity in order to maximize the efficacy of the sales process.

Achieve the budgeted cross sell targets.

Aggressive Sales call plans to acquire large prospective customers through referrals.

Ensure coverage of customer base in accordance with the Group approved Relationship Matrix.

Manage the customer transition with utmost sensitivity.

Awareness of all the policies and procedures issued in relation to money laundering prevention.

Ensure compliance with these policies and procedures on an ongoing basis.

Any suspicious transaction must immediately be reported to the supervising officer.
Preferred Qualifications
CWM Certification would be an added advantage.
Desired Candidate Profile
3 to 4 years of relevant experience.
Additional Details
Have complete knowledge of the customer base in terms of the profile, demographics & psycho graphics and assets in the ITR, ITD and other documents/information shared with TaxSpanner.