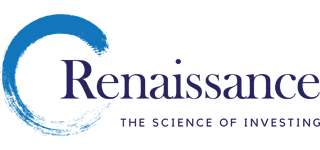 Renaissance Financial Services Pvt. Ltd.
Mumbai – www.renaissanceinvest.in – 28/06/2022
Salary – Based on current CTC
Job Title
Vice President – Wealth Relationship Manager
Company Profile
Our life revolves around investing and long-term wealth creation. In our quest for identifying great investment ideas we focus on high quality businesses that can deliver superior growth over the long term. We like to think about ourselves as Owners of businesses, rather than stockholders. We believe that risk management is central to any investment approach and strive to generate superior risk adjusted returns.
Job Profile & Responsibilities
Responsible for new client acquisition, building new relationships and increasing depth in existing relationships with HNI clients.

Accountable for developing and implementing an integrated customer marketing plan, which addresses wealth creation, wealth preservation, wealth enhancement achieved through an in-depth analysis of the client's profile so as to identify opportunities and match these opportunities to products/solutions provided by the organization.

Will be primarily responsible for identifying, and souring clients in equity broking.
Cross-Sell of Third party investment products like Mutual Funds, Bonds, PMS & Structured products. Along with the bouquet of asset products- such as working capital loans, term loans, LAP, Personal Loan, Home Loan, Loan Against Securities.
Responsible for achieving targets as assigned by the organization on a monthly basis.
Understands clients risk profile and maximizes the 'risk vs. reward' balance for individual clients by optimizing product mix.
Comply with KYC/SEBI rules, regulations, and legislation governing the financial services industry.
Provide regular updates to the immediate superior as and when required.
Preferred Qualifications
Graduate & Post Graduate.
CWM Certification would be an added advantage.
Desired Candidate Profile
Min. 5 years' relevant experience.
Direct selling experience of financial products by identifying their needs, risk taking ability and thereby devise a customized investable plan.
Good understanding of Financial products equity, Mutual Funds, Bonds, PMS & Structured products in a mix. Asset products – such as working capital loans, term loans.
Networking & Relationship Management.
Self-starter & never Give up attitude.