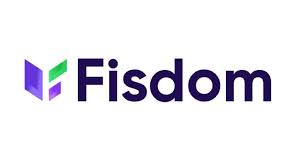 Fisdom
Delhi, Mumbai, Kolkata, Chennai- www.fisdom.com – 26/11/2022
Salary – Based on current CTC
Company Profile
Fisdom is an automated investment service provider that manages a personalized online investment account. The personal finance startup also provides personalized investment recommendations. It plans to monetize by charging a commission from financial services companies and mutual funds.
Job Profile & Responsibilities
To prospect, acquire and retain clients.
To achieve budgeted targets in terms of number of
clients/volumes of business & assets.
To research, investigate and update themselves on
available investment opportunities/financial market trend
to determine whether they fit into clients' portfolios.
To understand clients' needs & requirements and accordingly
position products & services.
To coordinate with product and research team for taking
investment decision for the clients.
To recommend strategies clients can use to achieve their
financial objectives, including specific recommendations in
such areas as cash management, insurance coverage other
than investment planning also to ensure a one-point
relationship for the client.
To contact clients periodically and determine if they are
satisfied with the service and returns generated. Also, to
review their investment needs to determine whether
market changes, life changes, economic changes, or
financial performance indicate a need for portfolio
reassessment.
To provide various investment performance reports and
summaries to the clients
To build and maintain client bases, along with relevant
comments/remarks for future reference.
To guide clients in the gathering of information/documents
required such as bank account records, income tax returns,
life and disability insurance records, pension plan
information, and wills, etc.
To conduct and assisting organizing seminars, workshops and
other business development activities.
To prepare the MIS reports in the specified formats.
Having minimum book size of 50 to 100 crore.
Wealth managers, by contrast, provide services needed
primarily by high-net-worth individuals (HNWIs) and
ultra-high-net-worth individuals (UHNWIs), such as capital
gains planning, estate planning, and risk management.
Preferred Qualifications
Graduate /MBA Degree holder or focused education
in financial planning/wealth management.
Other qualifications like CFP/CWM will be an advantage.
Desired Candidate Profile
Positive attitude, socially effective, high level of
perseverance and patience.
Assertive & hard working.
Result oriented.
Attention to detail.
Good Analytical Skills.
Drive buying decision.
Proficient in Excel and PPT skills.
4 to 8 years of relevant work experience in the financial
industry preferred
Additional Details
If you love interacting with high-net worth people, and
maintaining strong long-term relationships, this is the position
for you.
The wealth manager is the ultimate face of the business as He /
She is going to be the final point of contact with the client and
would be responsible for acquiring high net worth relationships
and managing & retaining such relationships by delivering the
best standards of services. Incumbent would be expected to
establish strong ties with them by designing & implementing
their financial plans; and then by ensuring that they receive and
execute on the right advice.